Tips for 1st-Time Home Buyers
There's nothing wrong with getting excited about buying a home by downloading a few real estate apps and spending hours poring over pictures of houses you might one day call home. However, as a first-time homebuyer, you must put in some time and effort to prepare for this journey. When the housing market is hot and competition is high, prospective homebuyers would be well served to do their study in advance.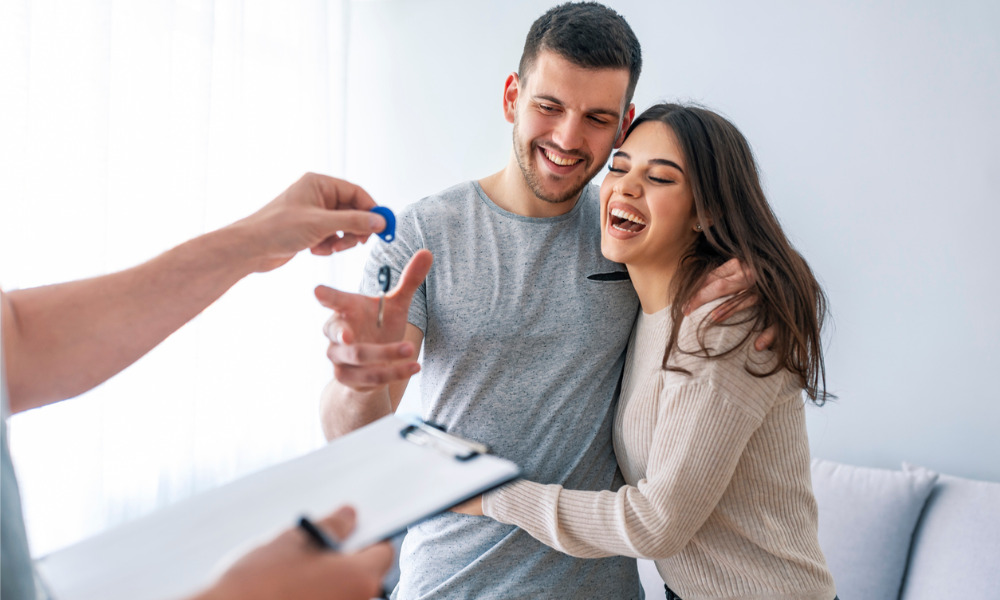 First-Time Home Buyer Checklist
Getting your emotional and financial ducks in a row before beginning your property hunt will yield better results.
1. Take Stock of Your Financial Situation
Lenders will look at your current debt load to ensure you can afford a new mortgage payment on top of everything you owe. Your debt-to-income (DTI) ratio is a key indicator of financial health. As a general rule of thumb, your total monthly loan payments (including your mortgage payment) should be at most 36% of your gross monthly income. Lenders prefer applicants whose debt-to-income (DTI) ratios don't exceed 43%, according to data from the Consumer Financial Protection Bureau (CFPB). It's crucial to get your current debt under control before applying for a mortgage and starting the house-hunting process.
2. Conduct a Credit Check
The better your credit score, the lower your mortgage interest rate. If you check your credit report before looking for a property, you will have time to fix any problems and raise your score.
Reduce your credit card balances. Your credit score should increase when your utilization ratio drops.
Raise maximums on all credit cards. If you are ready, you can contact your credit card issuer and ask for an increase in your credit limit. Your credit utilization ratio will improve due to the increased credit limit. Determine if a hard inquiry will be made before requesting a credit line increase. When striving to improve your score, a rigorous examination could mistakenly bring it down.
Correct inaccuracies. Using the appropriate credit bureau's dispute process, you may get correct inaccuracies fixed in less than 30 days.
While mortgages are available to those with credit scores as low as 500, most lenders will only look at your application if you score between 620 and 680.
If your credit score is low, you may have to pay a higher interest rate and make a greater down payment to secure a loan. In contrast, borrowers with excellent credit (a score of 800 or higher) benefit from reduced borrowing rates and lower required down payments.
3. Examine Your Financial Plan
When you buy a home, you'll incur extra expenses besides the mortgage payment, so be prepared to adjust your budget accordingly. Additional costs include taxes, insurance, and upkeep for your home. The cost of utilities can go up. Also, be prepared financially for unexpected maintenance costs by keeping some cash on hand. Lenders for many mortgage types require a cushion of at least two months' worth of payments (including the mortgage, taxes, and insurance). For instance, if your monthly mortgage, tax, and insurance payments equal $1,000, you must establish that you have at least $2,000. Your monthly mortgage payment may be one of many expenses taken into account by the lender when applying for a mortgage on a condo or townhouse. Lenders and loan amounts both affect the minimum required reserves. Even if you find a mortgage that doesn't call for resources, it's smart to have at least that much saved up as a safety net. Check out local movers' services.
4. Figure Out a Prepaid Amount
The down payment you make on a home purchase is determined by the sort of mortgage you are approved for. However, down mortgage payments are typically between 5% and 20%. The lower the risk to the lender, the bigger your down payment should be. Lenders think buyers who initially put down more money are less likely to default on their mortgage. Private mortgage insurance (PMI) is an insurance policy that protects the lender if you default on your loan and is required when your down payment is less than 20%. Meeting with a mortgage officer to discuss your alternatives as you contemplate your down payment can be helpful. An expert can help you determine which loans won't need PMI and how much you'll need to put down to avoid paying for it. You can avoid paying private mortgage insurance (PMI) on your mortgage by increasing your down payment. If you can avoid purchasing PMI, you might save hundreds of dollars each month.
5. Preapproval
After you've repaired your credit and reduced your debt, you should apply for mortgage preapproval. There are several benefits to getting preapproval. First, you'll determine your maximum loanable amount and, by extension, the price range of homes you can purchase. Knowing how much house you can afford before you start looking will help you avoid the frustration of setting your sights too high. Next, getting preapproved establishes your credibility as a buyer. In the real estate industry, many agents will only work with buyers preapproved for a loan. If a lender has already checked you out, the closing procedure is less likely to be delayed because of problems with your financing. When you get preapproved, your agent can confidently make offers on your behalf while you go shopping.
In conclusion, after you've completed the steps above, you'll be ready to begin house hunting with complete confidence. You will be prepared financially, know the local market well, and have the resources (like preapproval) to make an attractive offer.